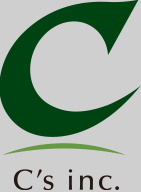 Contact Information
Feel free to contact us.
C's Inbound Promotion Project
Phone : +81-6-6251-7707
E-mail : inbound@ccc-inc.com
Attention companies and stores in Japan:
We invite you to register your business and/or run banner ads on our Tax-Free Shopping Guide app.
To contact us, please fill in the form below then press "Confirm."
We will contact you within three business days.
Items marked * are mandatory.